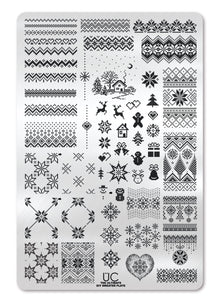 Uber Chic "Ultimate DIY Sweater"
The Ultimate DIY Sweater

Make your nails into the ultimate sweater this season with our newest DIY single! Get c
Technical stuff:
The size of this plate is 9.5 cm by 14.5 cm. 
The designs are engraved on high-quality stainless steel and can be used over and over again - never wearing out.
---